"Palliative care for all in need in Africa" is strongly supported by the work of Hospice Africa Uganda's International Program.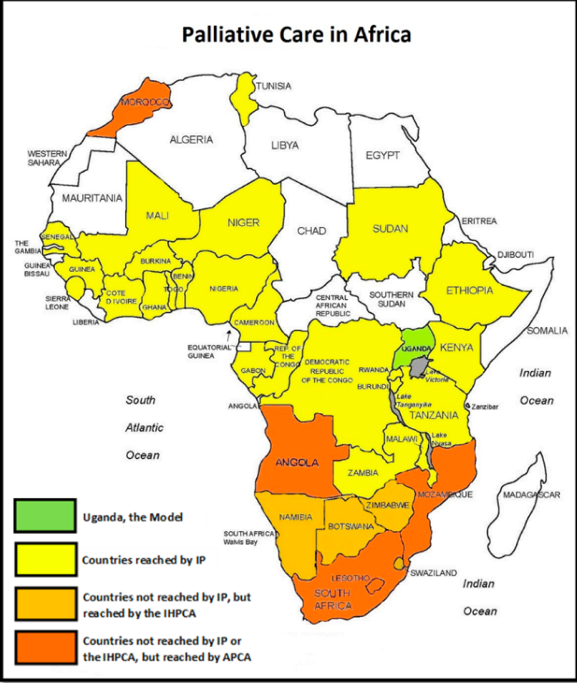 In 2000, the International Programs of Hospice Africa Uganda (HAU-IP) began advocating in earnest to other countries. The HAU-IP mentors palliative care leaders in other countries on a variety of levels from initial stages of clinical care, to morphine importation, advocacy, national policies and regulations and providing training that meets other country's cultural and economic needs. By 2018, HAU-IP has supported the evolution of palliative care in over 30 African countries.
Training & Education: Anglophone and Francophone Initiators Course
Each year HA-IP conducts a five-week "Initiators Program" course for both Anglophone and Francophone countries. The course teaches patient centred holistic palliative care, ways to effectively advocate to various public and private stakeholders, and basic training knowledge of African palliative care. From 2000-2018, the course trained 392 participants (274 from Anglophone countries and 118 from Francophone countries) coming from 14 Anglophone and 17 Francophone countries.
Click here to read the International Programs brochure.